Trigger
Peter Pan
---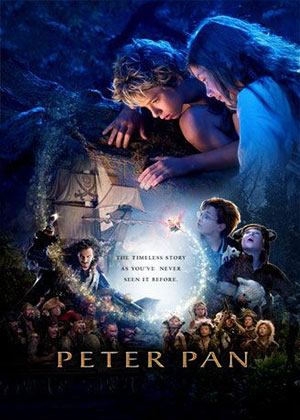 Director:

P.J. Hogan

Stars:

Jason Isaacs, Jeremy Sumpter, Rachel Hurd-Wood, Lynn Redgrave

Date:

2003

Rate:

6.9

Content:

The Darling family children receive a visit from Peter Pan, who takes them to Never Never Land where an ongoing war with the evil Pirate Captain Hook is taking place.
Actually plot is pretty true, except for PP returning years later
adeba

Sat Jun 03, 2017 8:24 pm
Not a comedy. Horror. Plot is wrong.
jaymlr

Sat Jul 26, 2014 2:20 pm
search