Trigger
Kill Bill: Vol. 2
---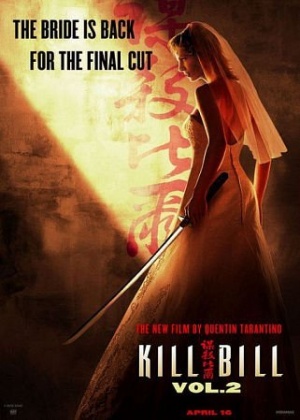 Director:

Quentin Tarantino

Stars:

Vivica A. Fox , Ambrosia Kelley , Michael Parks , James Parks , Jonathan Loughran

Date:

2004

Rate:

0.0

Content:

The Bride continues her quest of vengeance against her former boss and lover Bill, the reclusive bouncer Budd and the treacherous, one-eyed Elle.
Absolutely stunning piece of cinematography! One of the best films I have ever witnessed!
skrilla4r

Fri May 23, 2014 4:30 pm
even better than the 1st one
rickgrimes13

Mon Nov 11, 2013 1:34 pm
335426607

Mon Apr 09, 2012 9:54 am
Excellent film. This series is a Quentin Terentino masterpiece.
Karnivor76

Wed Feb 15, 2012 2:00 am
search