Trigger
The Usual Suspects
---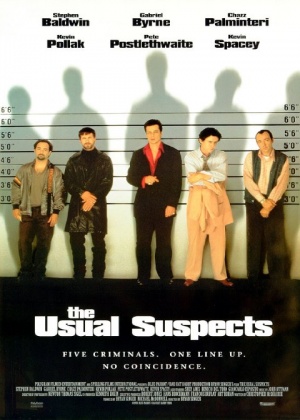 Director:

Bryan Singer

Stars:

Stephen Baldwin , Gabriel Byrne , Benicio Del Toro , Kevin Pollak , Kevin Spacey

Date:

1995

Rate:

0.0

Content:

A sole survivor tells of the twisty events leading up to a horrific gun battle on a boat, which begin when five criminals meet at a seemingly random police lineup.
Frontline1

Sun Nov 29, 2015 4:24 pm
This is one incredible movie. The end will leave you twisted!
search