Trigger
Survival Instinct
---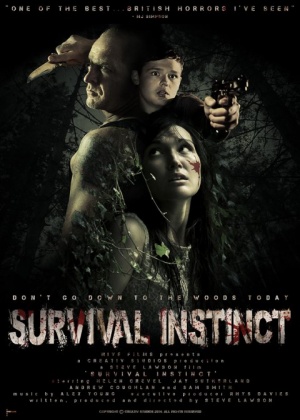 Director:

Steve Lawson

Stars:

Andrew Coughlan , Helen Crevel , Isabella Nash , Glenn Salvage , Sam Smith

Date:

2016

Rate:

0.0

Content:

Taking its cue from classic survival-thrillers such as 'Duel' and 'Deliverance', 'Survival Instinct' is a fast-paced edge-of-your seat thriller with a strong female lead and a plausible, morally-ambiguous villain.
I guess it is very bad, mully. I will take your word(s)for it. Thanks.
mcahak

Tue Jun 28, 2016 8:33 am
Well I'm back after only just 19 minutes.Its bad.Really bad.No, really, it's very very very bad.
mullymloo

Mon Jun 27, 2016 7:27 pm
Not seen it yet - let's hope the film is less contrived than the description.Not holding my breath.
mullymloo

Mon Jun 27, 2016 7:05 pm
search