Trigger
Bug
---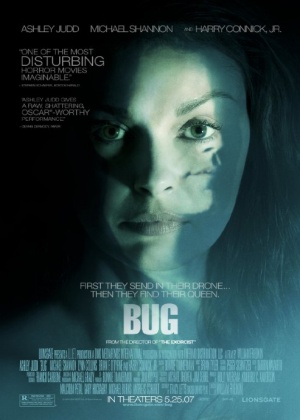 Director:

William Friedkin

Stars:

Ashley Judd , Michael Shannon , Harry Connick Jr. , Lynn Collins , Brían F. O'Byrne

Date:

2006

Rate:

0.0

Content:

An unhinged war veteran holes up with a lonely woman in a spooky Oklahoma motel room. The line between reality and delusion is blurred as they discover a bug infestation.
so boring, i fell asleep and had to finish the next day and had no motivation to see the disappointing end. but if you watch it as a drama with a twist its alright but scary? no mam.
montycristo96

Sun Dec 29, 2013 2:34 am
michael shannon is a pretty intense actor.
mcahak

Wed Sep 25, 2013 9:04 pm
OMG! Freakin weird as movie. Creepy and neurotic. This movie makes me itch.
Karnivor76

Tue Mar 20, 2012 9:39 pm
search