Trigger
Shaun the Sheep Movie
---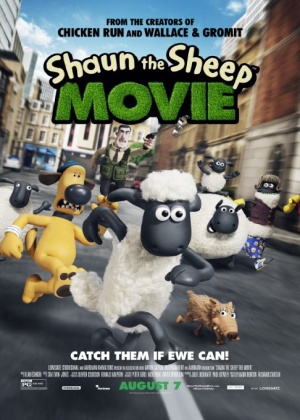 Director:

Mark Burton , Richard Starzak

Stars:

Justin Fletcher , John Sparkes , Omid Djalili , Richard Webber , Kate Harbour

Date:

2015

Rate:

0.0

Content:

When Shaun decides to take the day off and have some fun, he gets a little more action than he bargained for. A mix up with the Farmer, a caravan and a very steep hill lead them all to the Big City and it's up to Shaun and the flock to return everyone safely to the green grass of home.
Didn't understand a "word" of it, and thoroughly enjoyed every second. Looks like I'll have to look up the TV show.
Hoka

Sun May 10, 2015 9:38 pm
Karen1969

Sat May 09, 2015 2:30 pm
The tv show is even funnier
trishacrn1

Wed May 06, 2015 4:00 pm
Absolutely awesome. Serious laugh out loud moments, another great stop-animation film that you will love as much as your kids!
search