Trigger
The Night Crew
---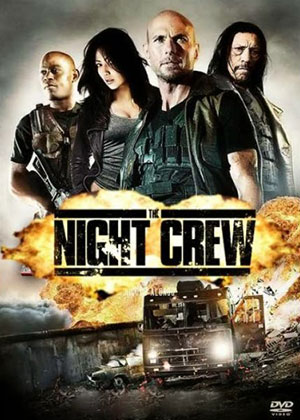 Director:

Christian Sesma

Stars:

Luke Goss , Danny Trejo , Bokeem Woodbine , Chasty Ballesteros , Paul Sloan

Date:

2015

Rate:

0.0

Content:

THE NIGHT CREW centers on a group of hard up bounty hunters who must survive the night in a desert motel against a horde of savage border runners...
Ok, it drags like crazy in the middle, and the first half looks like a looong first shooter game. But the ending...not too shabby. Too bad-its like going to the dentists office just to get a balloon.
papabear

Thu Apr 09, 2015 2:56 pm
I did 36:55 and that was it.
mcahak

Wed Apr 08, 2015 2:18 pm
Why did I even try to watch!! yada yada yada, same script, same number of fights, all predictable. What ever , enjoy?
trishacrn1

Wed Apr 08, 2015 1:58 pm
search