Trigger
Tammy
---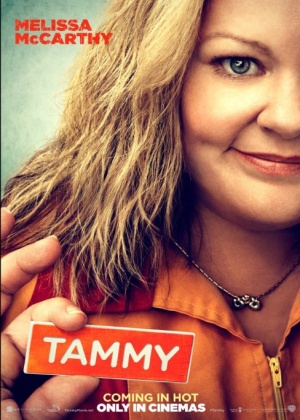 Director:

Ben Falcone

Stars:

Melissa McCarthy , Susan Sarandon , Kathy Bates , Allison Janney , Dan Aykroyd

Date:

2014

Rate:

0.0

Content:

After losing her job and learning that her husband has been unfaithful, a woman hits the road with her profane, hard-drinking grandmother.
I enjoyed it! Some laughs and a good message.
1qwerty

Sat Dec 27, 2014 5:20 pm
Kinda sad,not as funny as I hoped.
trishacrn1

Mon Dec 22, 2014 3:20 pm
one of the worst movies i have ever seen and Tammy does not look like the girl on the cover.. i want those two hours of my life back thank you!!!!!
shayedoux

Sun Dec 21, 2014 3:23 am
I want to watch this soooooobad, looks incrediblblfun fun!
bjis4strong

Thu Dec 18, 2014 1:12 pm
Kind of fun and cute! ( Who says old folks can't have fun?)
search