Trigger
Half Past Dead
---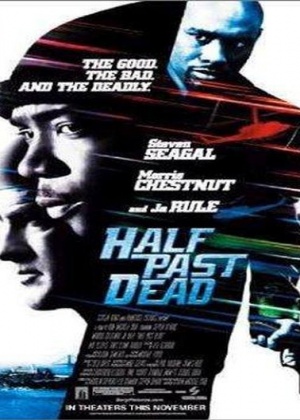 Director:

Don Michael Paul

Stars:

Steven Seagal , Morris Chestnut , Ja Rule , Nia Peeples , Tony Plana

Date:

2002

Rate:

0.0

Content:

This movie tells the story of a man who goes undercover in a hi-tech prison to find out information to help prosecute those who killed his wife. While there he stumbles onto a plot involving a death-row inmate and his $200 million stash of gold.
AAAIGHT !!...........beat um up...shoot um up!!
Slipstream

Fri Jan 23, 2015 4:04 pm
GANGSTA AZZ MOVIE!OWOOOOP.SHOOTOUT IN ALCATRAZ
jimmieprestage

Mon Mar 17, 2014 7:34 pm
search