Trigger
That Thing You Do!
---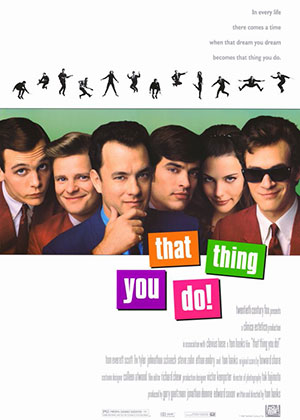 Director:

Tom Hanks

Stars:

Tom Everett Scott , Liv Tyler , Johnathon Schaech , Steve Zahn , Ethan Embry

Date:

1996

Rate:

0.0

Content:

A Pennsylvania band scores a hit in 1964 and rides the star-making machinery as long as it can, with lots of help from its manager.
tom hanks does just about EVERYTHING well....great little movie~~
lnr13

Thu Mar 31, 2016 8:13 pm
A very under-rated movie. A great story, great actors, and a fun movie to watch!!!!
jgj63

Sat Mar 14, 2015 4:46 pm
search