Trigger
Beastly
---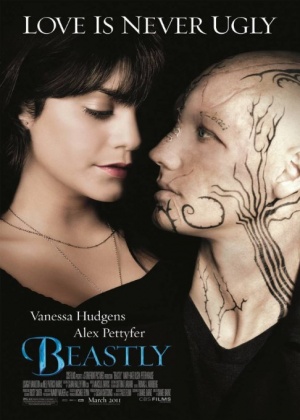 Director:

Daniel Barnz

Stars:

Alex Pettyfer , Justin Bradley , Mary-Kate Olsen , Dakota Johnson , Erik Knudsen

Date:

2011

Rate:

0.0

Content:

A modern-day take on the 'Beauty and the Beast' tale where a New York teen is transformed into a hideous monster in order to find true love.
I love this movie! What a great adaptation to bring it in to a new age!
samanthaswan73

Mon Aug 10, 2015 9:05 am
i love this movie so much i think its romantic
jijiji678

Thu Jan 22, 2015 7:11 pm
search