Trigger
Altered
---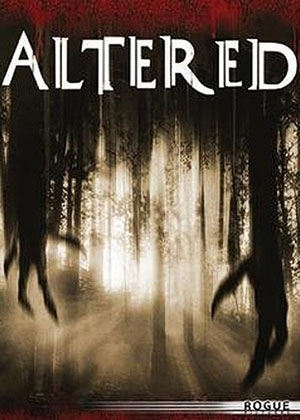 Director:

Eduardo Sánchez

Stars:

Adam Kaufman , Catherine Mangan , Brad William Henke , Michael C. Williams , Paul McCarthy-Boyington

Date:

2006

Rate:

0.0

Content:

Fifteen years ago, a group of men's lives were forever changed by a strange occurrence. Now, the same group of men will spend a night together ... in terror.
barsum52

Tue Aug 19, 2014 1:51 pm
good movie, would watch it again in the future :)
chrissyjason

Tue Jan 21, 2014 7:10 pm
zombieeee52

Fri Dec 13, 2013 5:23 pm
Not a bad movie, I Seen it before and liked so I watched it again...
Wezz

Wed Dec 04, 2013 2:30 am
LAB

Mon Nov 25, 2013 9:37 am
Well Worth watching GOOD MOVIE
LAB

Mon Nov 25, 2013 9:05 am
B good movie alien Noir. Maytard to the stars...
maytard

Wed Oct 30, 2013 2:58 pm
search