Trigger
Smokin' Aces
---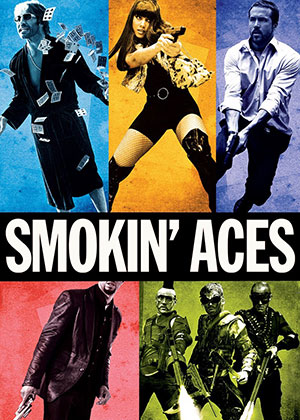 Director:

Joe Carnahan

Stars:

Ryan Reynolds , Ray Liotta , Joseph Ruskin , Alex Rocco , Wayne Newton

Date:

2006

Rate:

0.0

Content:

When a Las Vegas performer-turned-snitch named Buddy Israel decides to turn state's evidence and testify against the mob, it seems that a whole lot of people would like to make sure he's no longer breathing.
This is a ten out of ten. Everyone is in it. Jason Bateman plays a classic weirdo. Ben Affleck is great. Soooo many cameos.
search